Together with Fallen God, we have released a couple of exciting new tools that will allow you to create Custom Campaigns in SpellForce 3!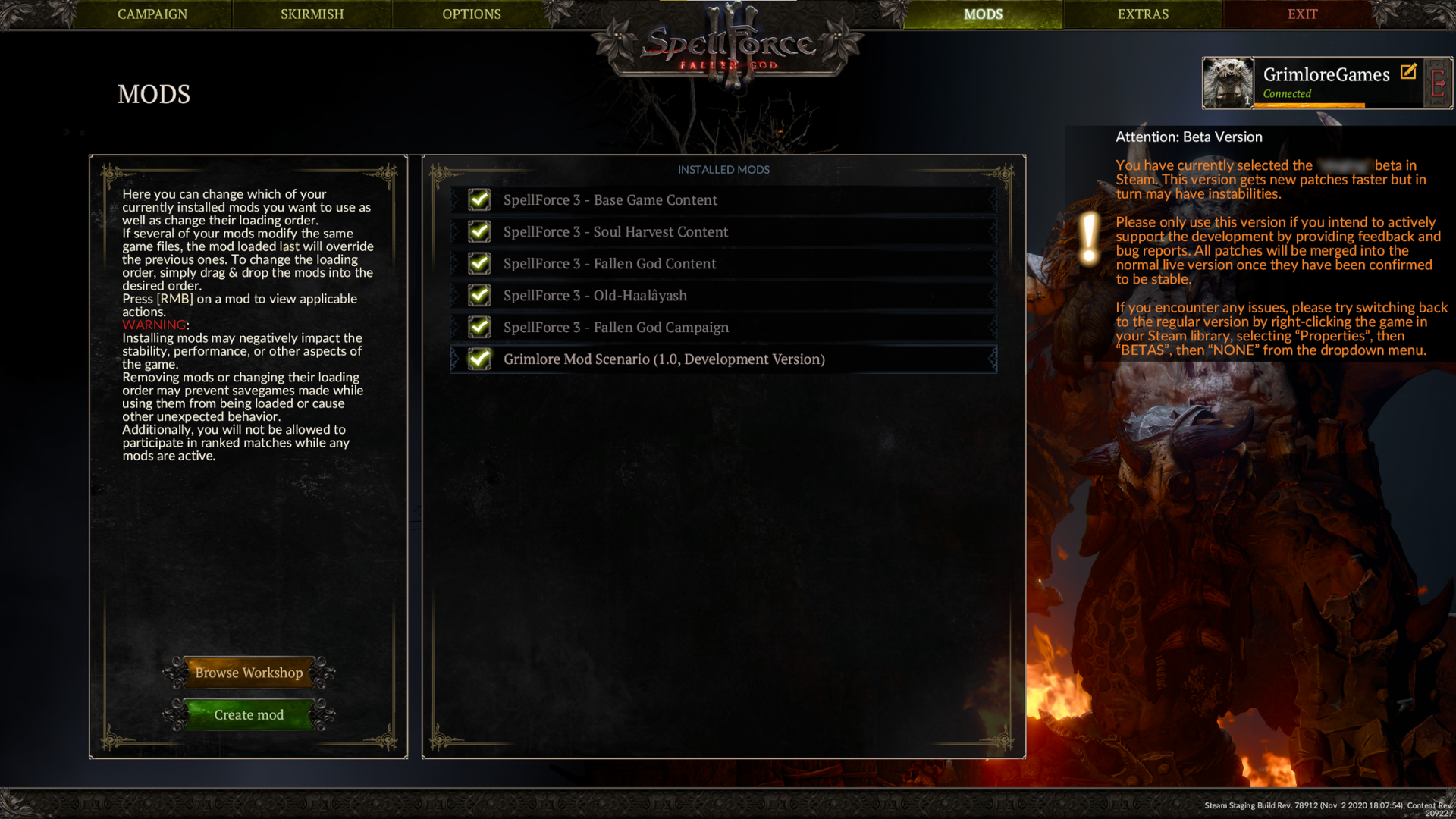 New Tools
One of the most exciting tools for you to try out is Articy. Not only does it allow you to edit custom map configurations with ease, it also allows you to create custom quests, dialogues and much more! We have also included all our base entities, giving you access to characters, buildings and units from all SpellForce 3 games.
The Data Editor gives you a technical overview of all these entities: Units, Characters, Buildings and Items. You can also create completely new entries here!
Our updated Level Editor simplifies some of the processes so that creating beautiful levels is now even easier than before, and new logic tools allow quicker in-editor logic such as simple triggers.
Custom Campaigns
The biggest new feature is the ability to create custom campaigns. While this is quite a complex process, we have created a handy guide for you to get you started on your own custom campaign quickly: https://spellforce.com/modding/SF3ModdingGuide.pdf
We have included a lot of content for you to use, as well as the Scenario Map "Old-Haayâlash" complete with Script and Level Editor files. You can always create your own, completely custom-made maps as well.
In the future, we will also make more content available for you to use as a foundation for your creations. So stay tuned for more!
Compatibility and Steam Workshop
If you have previously created custom maps and mods with our tools, don't worry! Loading and exporting existing levels can be done, and thanks to Articy, configuring your maps just got much easier!
As always, you will be able to share your mods directly with your friends or any modding community of your choice. In addition to that, you can also utilize the Steam Workshop infrastructure to publish, distribute and download custom mods & maps!
As you can see, the modding tools have gotten a really big functionality update. But that is not all; in the future, we will also update our tools to allow even more Flexible Game Modifications!
Learn how to create your own mods and add them to the game!
We have created an extensive modding guide to help you get started!
Download it here: SF3 Modding Guide